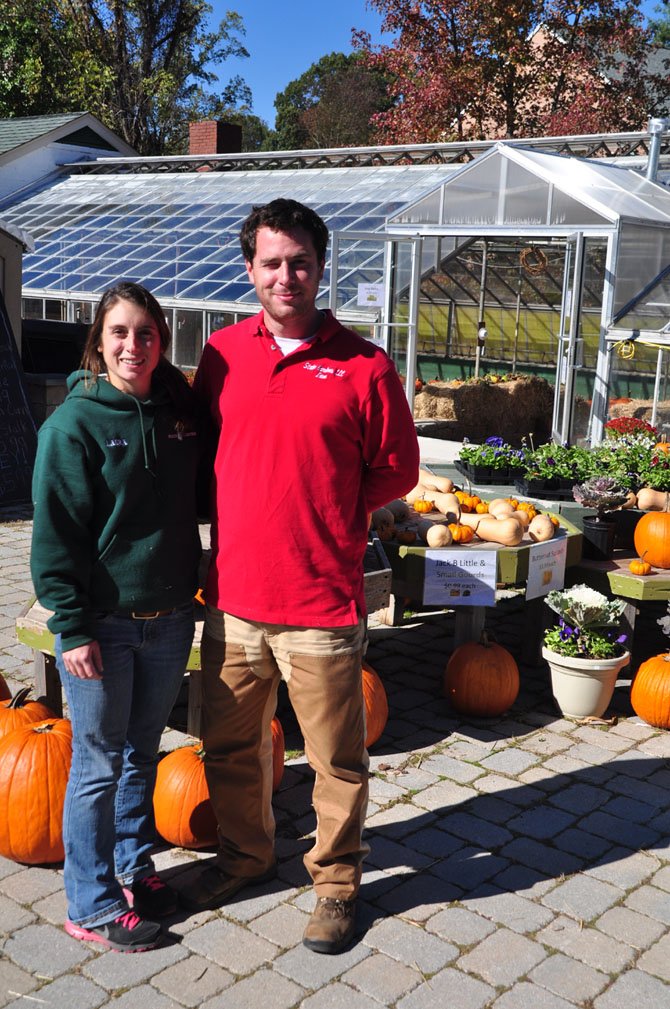 Ian McKeown and Laura Murray, operators of State Gardens, which recently opened up in Great Falls and has a variety of plants, art and more.
Stories this photo appears in:

Garden center features local art, firewood, plants, cider, with more to come.
For Ian McKeown, it was all about the Christmas trees. As someone who spent most of his life working at garden centers and farmers market, when the Vienna native was looking for a path, he decided to follow the Christmas trees.