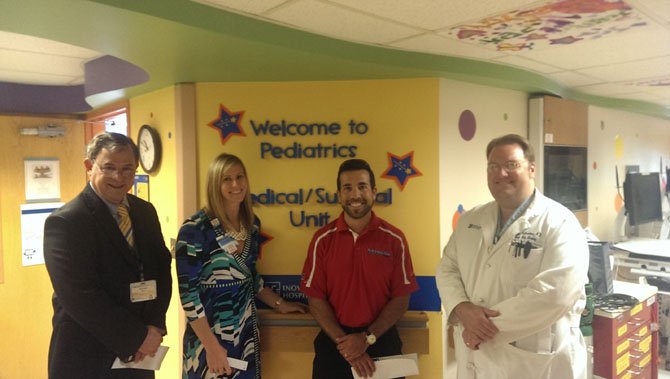 From left, Dr. David Ascher, chairman, Dept. of Pediatrics at Inova Children's Hospital, Joanna Fazio, public relations at Inova, Mike Speck and Dr. Brendan McCracken, Trauma and Surgical Critical Care Department.
Stories this photo appears in:
Representatives from the Ford Driving Skills for Life (DSFL) program managed by the Ford Motor Company Fund, Ford's philanthropic arm, stopped by Inova Children's Hospital on Wednesday, Oct. 2 to highlight with leadership and staff some of the main causes of car crashes involving teenagers, including inexperience and distracted driving. Those in attendance also got to hear personal stories from those that work in the trauma unit who regularly witness the outcomes of these types of crashes.