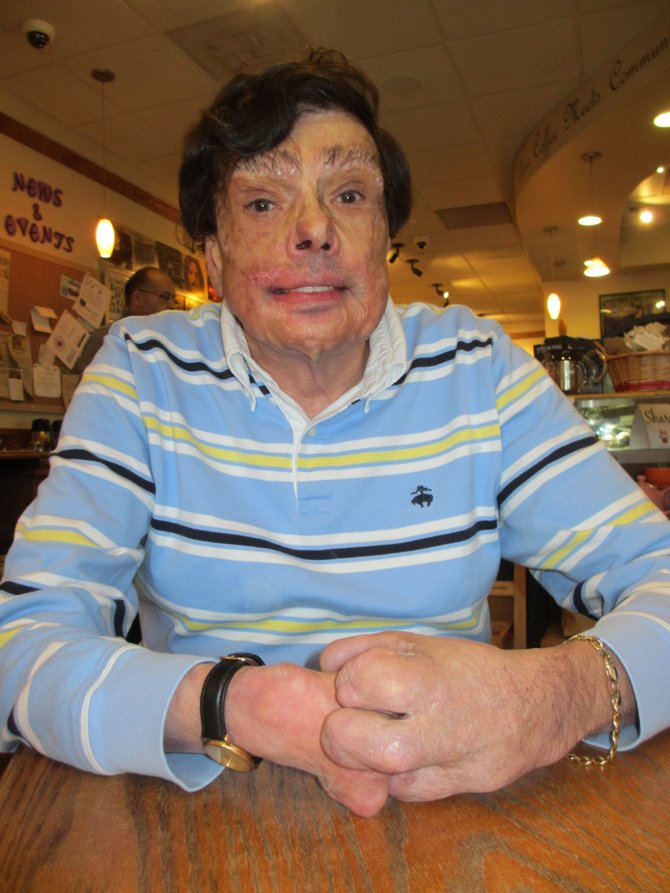 David Borowski heads Flicker of Hope, a nonprofit foundation dedicated to the needs and challenges of burn survivors.

Stories this photo appears in:
Flicker of Hope fundraiser benefits burn survivors.
When David Borowski was 6 weeks old, his mother witnessed his bassinet suddenly burst into flames—with her newborn in it. She grabbed her infant to her chest, trying to smother the fire engulfing his little form. The telephone was enveloped by the fire, and David's mom ran to the street.