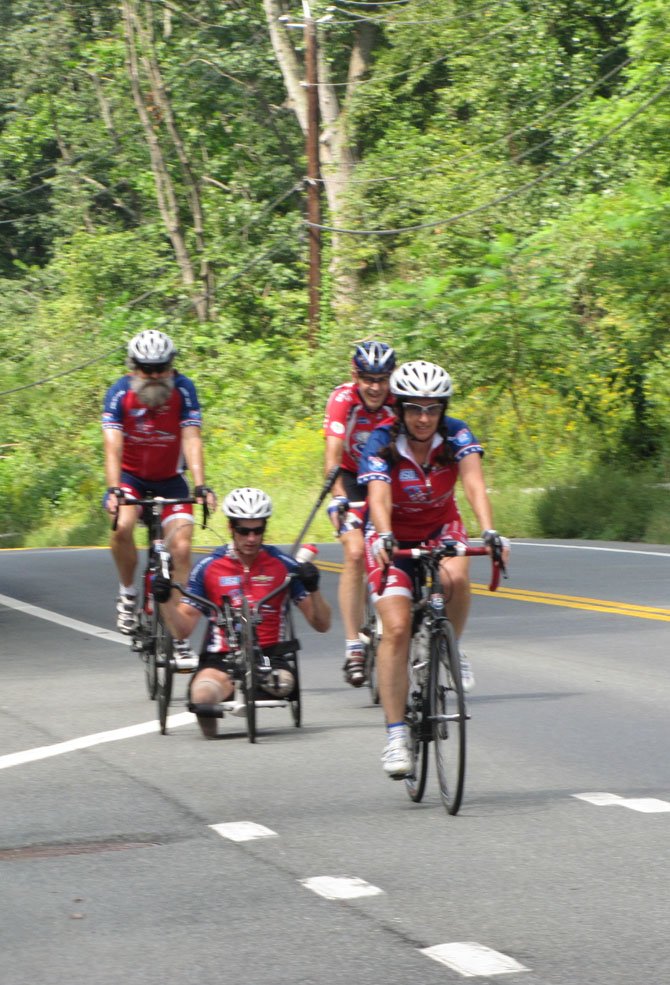 Dr. Barb Springer, of Potomac, physical therapist and retired Army officer, leads the pack riding the steep hills of River Road on Labor Day.

Stories this photo appears in:

Local physical therapist works with Ride2Recovery.
Cycling Potomac's River Road is not for the weak. Hills on River Road can drop the equivalent of 10 stories in a mile, only to lead cyclists to the next steep climb of equal height. On Labor Day, one group of cyclists was reaching speeds of 50 miles per hour on the descents and then attacking the next hill. Some members of the group had no legs.