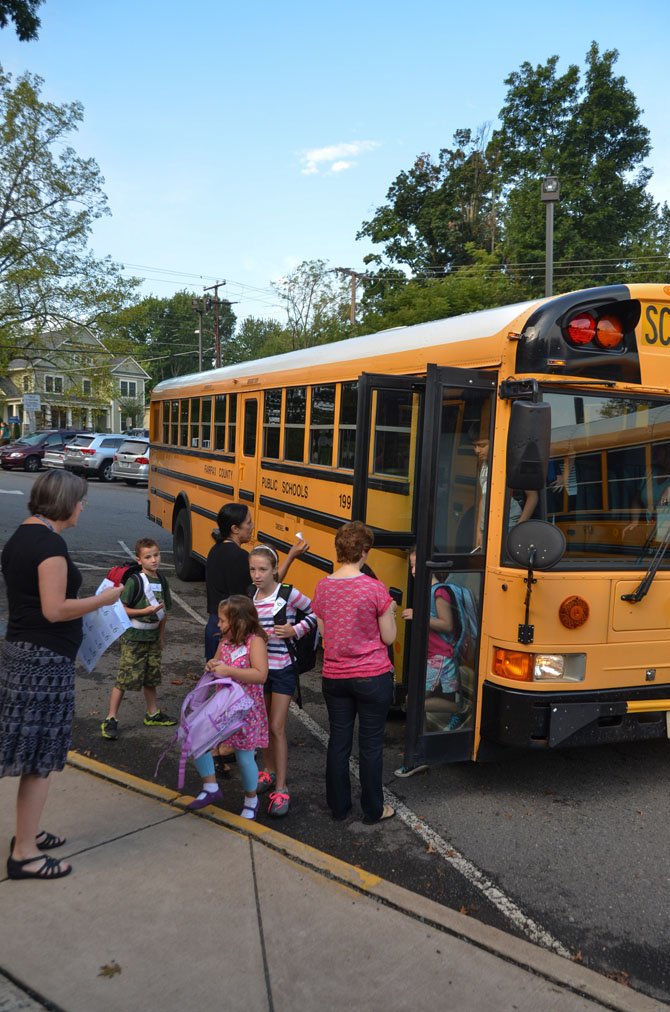 Stories this photo appears in:

First day for girst graders, other students at Churchill Road Elementary.
On Tuesday, Sept. 3, parents, students and faculty came together at Churchill Road Elementary School in McLean for the first day of school. Danielle M. Mazurowski, a music teacher for nine years at Churchill Road was at one of the doors greeting people as they entered into the cafeteria.