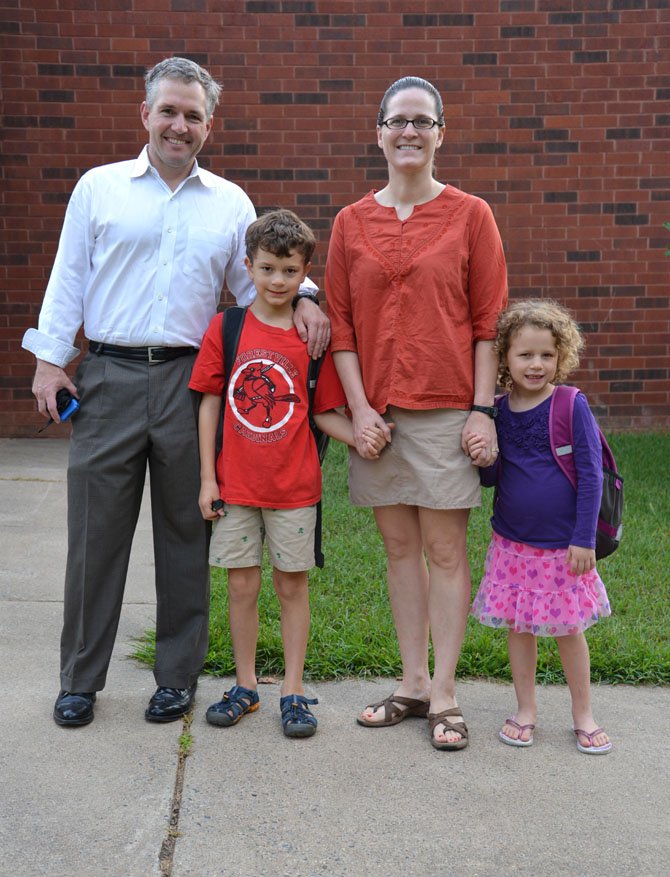 The Roberson family, from left, Dad Ray, third grader Sterling, mom Maria, and Genevieve, who is starting first grade at Forestville Elementary. Genevieve must have gotten some pointers from her older brother. She seemed to already know the drill and was looking forward to meeting old friends and making new ones.

Stories this photo appears in:

Forestville Elementary's welcome back to school worthy of a gold star.
Miss Genevieve Roberson is obviously ready to start her academic career as a first grader at Forestville Elementary School in Great Falls. No tears today from this young lady on the first day of the new school year. "She actually cried when we left the open house last Thursday," said mom Maria Roberson. "She thought it was great. She wanted to stay at school then."