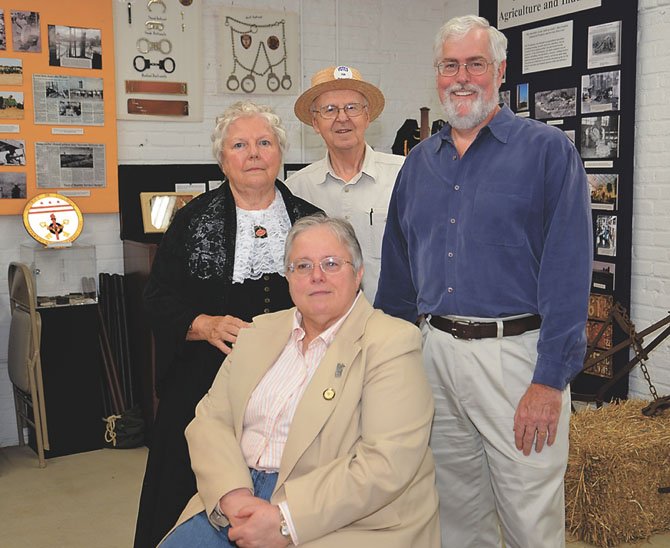 From left, standing—Irma Clifton with the Workhouse Prison Museum and the day's hostess, Neal McBride, museum docent, Robert Beach, architect and designer of the Suffragist Memorial to be built in Occoquan Regional Park. Seated—Alice Reagan, associate professor of history at Northern Virginia Community College.

Stories this photo appears in:

Women's Equality Day celebrated at Workhouse Arts Center.
Did you know that the Commonwealth of Virginia did not ratify the 19th Amendment—giving women the right to vote—until Feb. 21, 1952? Or that American suffragists were the first people to ever picket in front of the White House? Are the names of Alice Paul and Lucy Burns as familiar as Elizabeth Cady Stanton, Lucretia Mott and Susan B. Anthony?