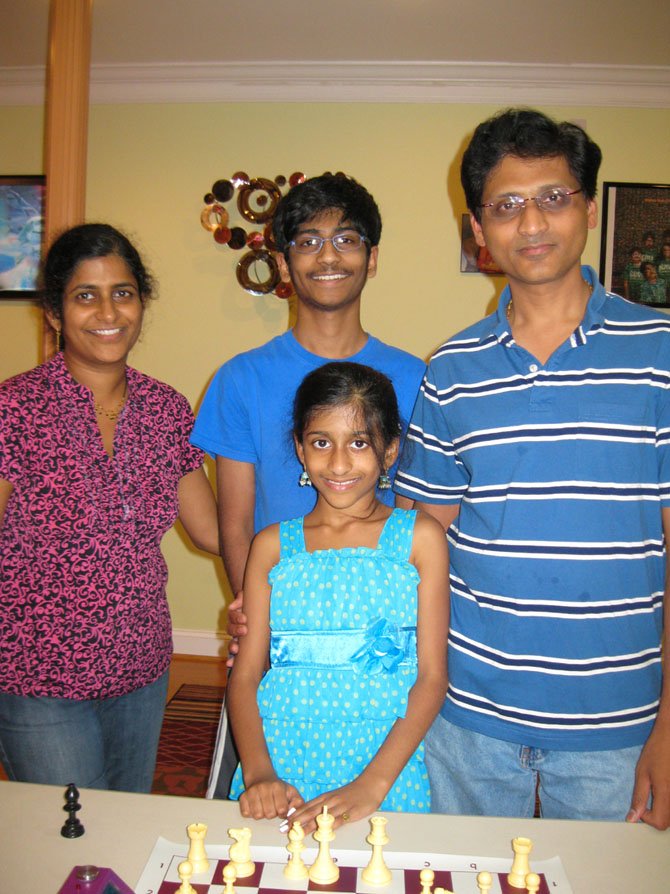 Mom Santhi, daughter Aasa, 9, brother Abhinay, 14, and dad Anand Dommalapati of the Fair Lakes Crossing community.
Stories this photo appears in:
At the age of 9, Fair Lakes Crossing resident is ranked 4th nationally.
At the age of 9, Aasa Dommalapati, a fourth-grader at Greenbriar West Elementary, competed against the top chess players in Brazil and Canada during the summer months. She is currently ranked fourth nationally in the girls U-9 category.