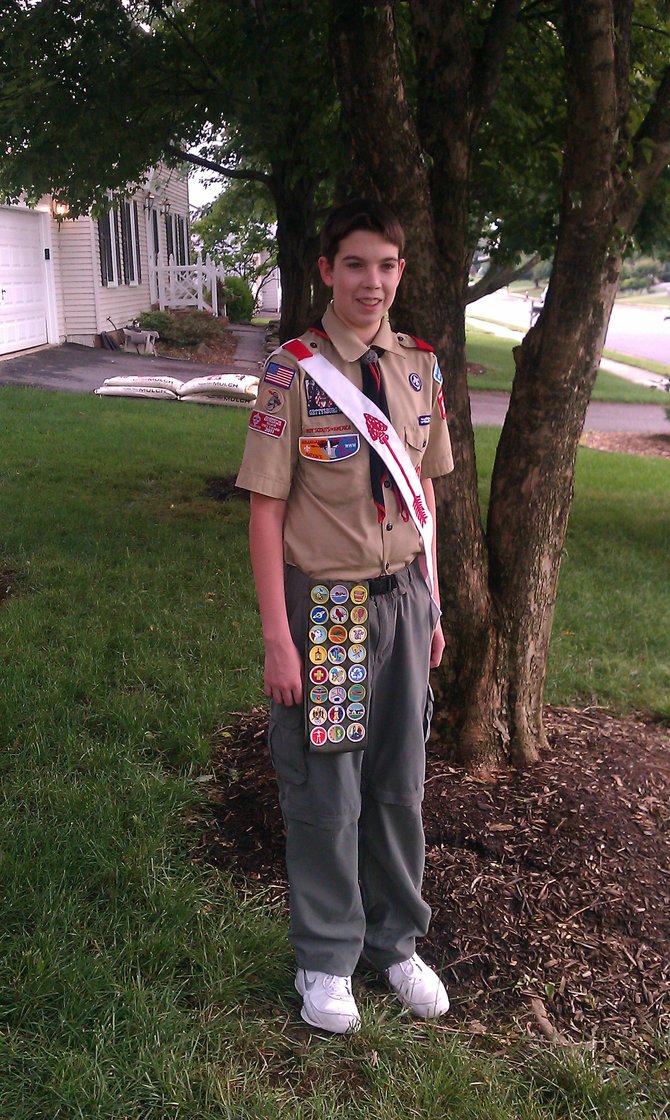 Austin David Nicholls, a member of Troop 1530 of Fairfax, will receive honors for becoming an Eagle Scout Saturday, Sept. 7.

Stories this photo appears in:

Austin David Nicholls, an Oak Hill resident and rising junior at South Lakes High School, earned scouting's highest rank of Eagle on June 18. Austin is a member of Troop 1530, sponsored by Pender United Methodist Church in Fairfax, and it was at Pender's ReGift Thrift Store in Chantilly that he decided to do his Eagle Scout project.