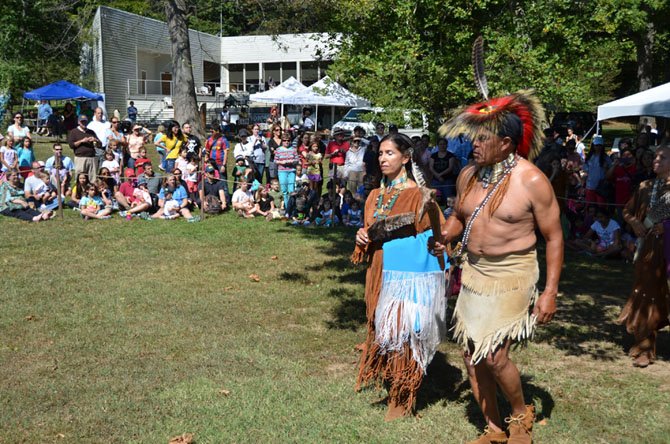 Jerry Fortune (right) enters with a partner from the Rappahannock tribe to begin the Grand Entry Dance.
Stories this photo appears in:

At Riverbend Park in Great Falls thousands of visitors stopped by to attend the annual Virginia Indian Festival. Mixing with the crowds and greeting visitors was Park Manager Marty Smith. "I have been working at Riverbend Park for 20 years, and manager for 10 years," said Smith. It was Smith who organized and developed the concept of an educational event about the indigenous people of Northern Virginia for the general public.