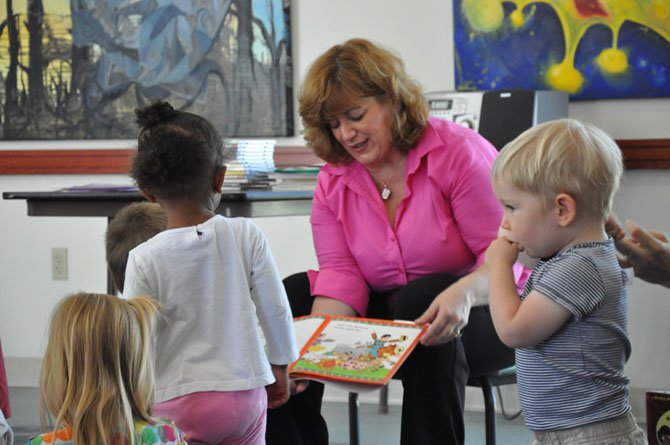 Children's Librarian and Youth Services Manager Sharon Harmon also leads a story time geared to 2- and 3-year-olds on the second Saturday of the month at 10:30 a.m., next scheduled for Saturday, Sept. 14. A preschool story time is scheduled for the third Monday of the month, Sept. 16, at 10:30 a.m.

Stories this photo appears in:

Great Falls Library brings threads together.
Concerns about the strength and condition of "the fabric of our society" abound, but how is that fabric woven in the first instance, and how is it used and enjoyed and rewoven into the modern tapestry of community? Spend just one day (or two) with the librarians, volunteers and patrons of the Fairfax County Public Library in Great Falls and you will see. The library opens its doors on Wednesday at 10 a.m.