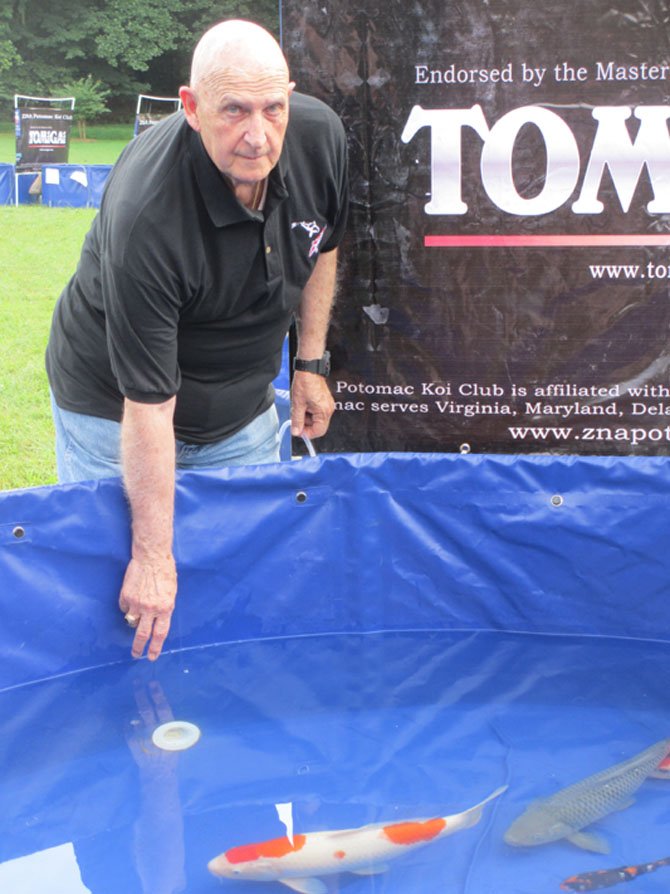 Glenn Crispell, of Vienna, brought 17 koi to the ZNA Potomac Koi Show, and six of them placed in competition.

Stories this photo appears in:

ZNA Potomac Koi Club hosts weekend competition at Meadowlark Gardens.
If Meadowlark Botanical Gardens and glistening other-worldly koi seem to be a perfect fit, that's because they were harmoniously wed on Sept. 7 and 8, as the ZNA Potomac Koi Club presented its annual koi show and competition. The competition, bringing in nishikigoi [koi] hobbyists from Connecticut to South Carolina, was open and free to the public. Two hundred and sixty two nishikigoi, "living jewels," entered the competition this year, breaking the Potomac chapter's record for the show.