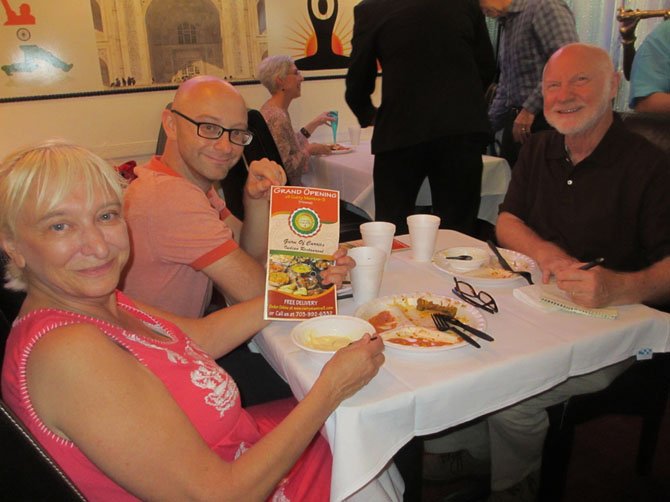 Gene and Ella Barnes and their son Matt were happy with the food. Matt Barnes called it "fantastic."

Stories this photo appears in:
Curry Mantra 3 offers traditional and signature dishes.
Curry Mantra 3 turned upside-down the adage, "there's no such thing as a free lunch," on Sept. 8. Not only did the new restaurant at Cedar Park Shopping Center serve free lunch to celebrate its grand opening, it served free dinner, as well. Vienna guests and loyal customers from Curry Mantra 1 and 2 lined up at the door in support of Vienna's newest entry into the town's burgeoning restaurant scene. A hostess manning the door let people in as guests left—that's how busy it was.