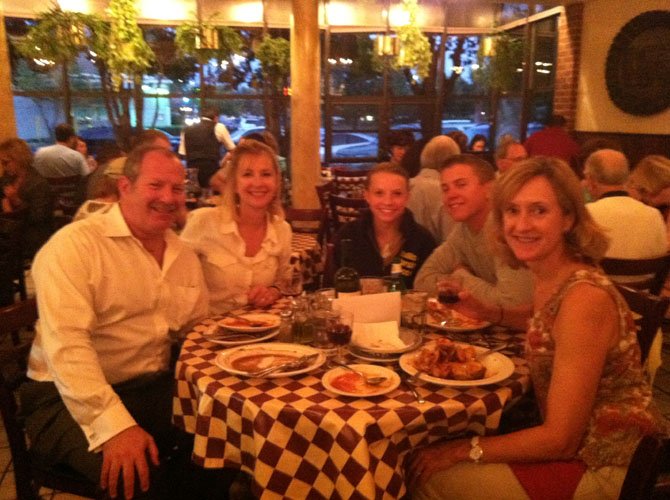 Attending the fundraiser at Pulcinella, from left, Drew Caplan, Colette, Megan and Pat Wetzel and Therese Dyer-Caplan.
Stories this photo appears in:

HBC Community Charity Champions hosted a fundraiser for SHARE last week at Pulcinella Italian Host in McLean. Share, Inc. Food Bank Director Therese Dyer-Caplan said, "Share is so grateful for the community support. We are delighted to be chosen as a recipient of the HBC Community Charity Champions fundraiser on Sept. 10. It was the best turn out ever and raised a record $1,610 for Share, Inc. Thanks to HBC Realty Group-Keller Williams, Pulcinellas, all the other sponsors of the event and the more than 60 Share supporters who came out to enjoy delicious Italian food and have a good time."