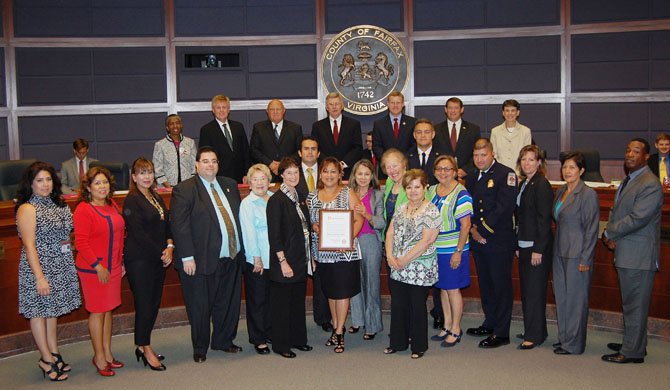 Fairfax County Board of Supervisors hosted a ceremony designating Sept. 15-Oct. 15 as Hispanic Heritage Month in Fairfax County.
Stories this photo appears in:
Putting Brakes on Neighborhood Speeding
In an effort to get drivers to slow down in residential neighborhoods, the Fairfax County Board of Supervisors approved $350,000 to fund a public awareness campaign and "traffic calming" measures in the county Tuesday, Sept. 10. Supervisor John Cook (R-Braddock) initiated the measure last year, soliciting constituent support through an online petition, which resulted in more than 250 signatures and hundreds of emails from supporters.