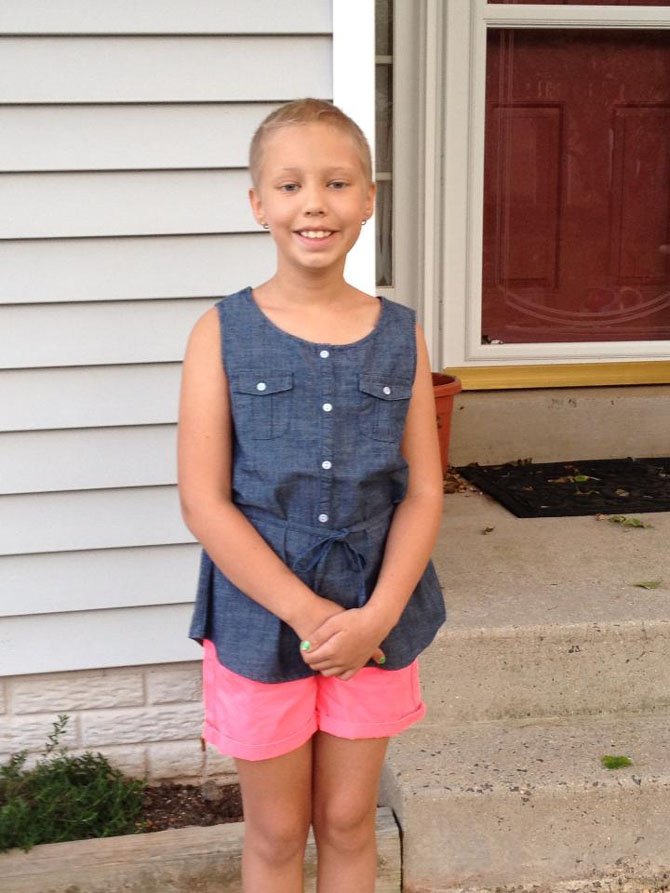 Tara Sanker on her first day of third grade.
Stories this photo appears in:
Paisano's holding fundraiser for Tara Sankner.
A fundraiser being held by a local pizza chain won't cure Tara Sankner's cancer—but it'll certainly help her parents pay for her medical bills. Called "Let's Take Care of Tara," it began Sept. 3 and will run through Sept. 30 at all Paisano's locations.