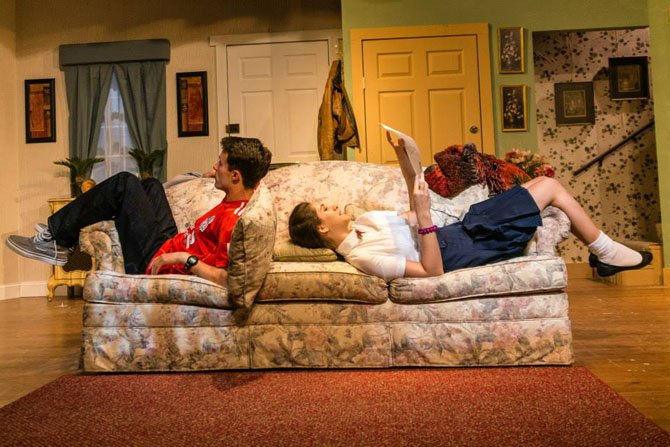 High school seniors Luke Markham (SSSA) and Eliza Lore (WPHS) star in the LTA production of "Caught in the Net."

Stories this photo appears in:

Cooney's "Caught in the Net" opens at LTA.
Few will ever compare Ray Cooney to Shakespeare. The king of British bawdiness doesn't pretend to be the Bard of high-brow literature, but as Britain's recognized "master of farce," Cooney's comic genius is unmatched and on display in "Caught in the Net," now playing at The Little Theatre of Alexandria. Written as a sequel to "Run for Your Wife," "Caught in the Net" is a fast-paced farce that finds taxi driver John Smith juggling two families in different parts of London. When his teenaged children discover each other on the internet and decide to meet, John's already complicated life descends even further into disarray.