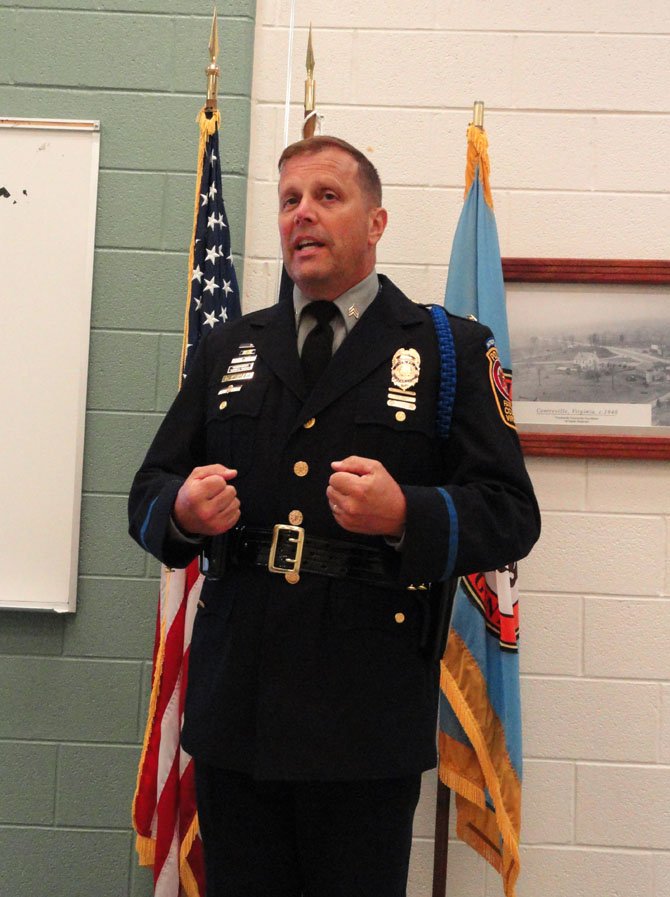 Honor Guard Supervisor Dave Kuhar discusses the group's duties and training.
Stories this photo appears in:
Group's supervisor speaks at CAC meeting.
The Fairfax County Police Honor Guard was established in 1980, and Sgt. Dave Kuhar has been part of it for the past 18 years. He's now the Honor Guard's supervisor and recently explained the group's duties during a meeting of the Sully District Police Station's Citizens Advisory Committee (CAC).