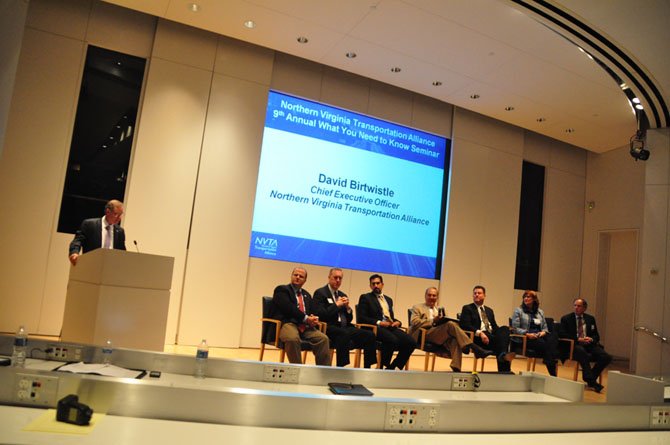 From left, Northern Virginia Transportation Alliance President Bob Chase moderates a panel discussion featuring Marty Nohe, chair of the Northern Virginia Transportation Authority, Doug Allen, CEO of Virginia Railway Express, Shyam Kannan, managing director of Planning for the Washington Metropolitan Area Transit Authority, Alan Pisarski, transportation consultant, Del. Dave Albo (R-42), Helen Cuervo, Virginia Department of Transportation Northern Virginia district administrator and Bob Buchanan of The 2030 Group.
Stories this photo appears in:

Transportation officials discuss transportation funding, projects.
The Northern Virginia Transportation Alliance hosted their annual "What You Need to Know About Transportation" seminar Thursday, Sept. 12 at the Gannett building in McLean.