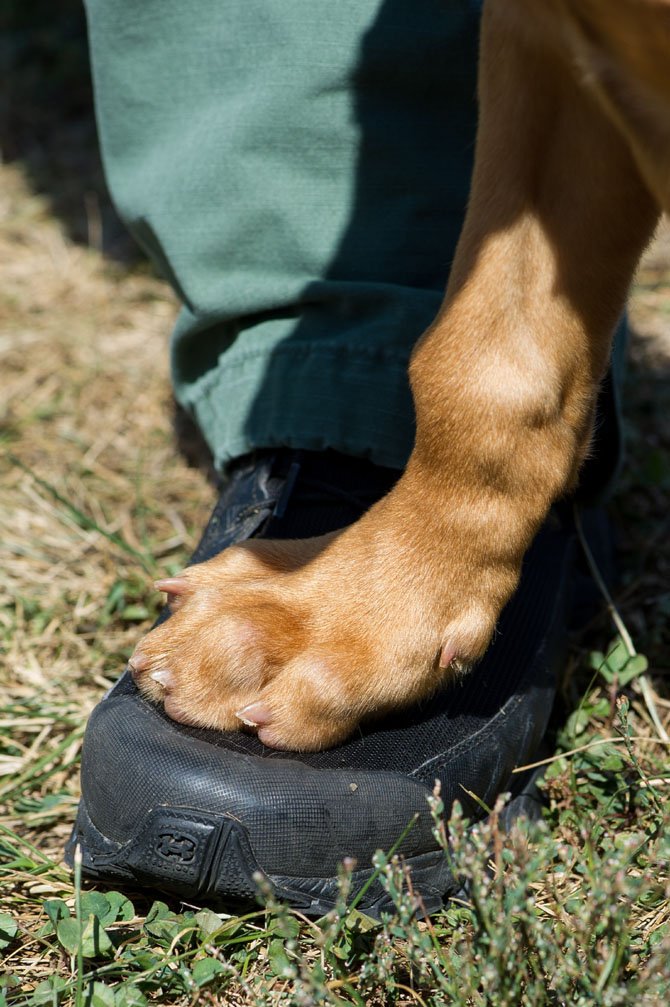 Paw on foot represents the close tie that has already been established between 14-week-old bloodhound Sy and his handler Officer Kevin Clarke, members of the Fairfax County Police K9 unit. The two will spend months working together to develop Sy's tracking skills so he can assist police criminal and non-criminal missions.

Stories this photo appears in:
The newest members of the Fairfax County Police Department don't wear badges or carry guns. But they're officers, just the same — and they're awfully cute.
Finding people is fun for new, police bloodhound pups.
"We'll get them out here and acclimate them to the noises — gunfire, [vehicle] brakes and birds," said Masood. They'll also be exposed to airplanes, wind, rain, heat, car horns honking, plus obstacles such as fences. And they'll learn how it feels on their paws to walk in the woods, through brush, on cement, carpet, tile floors, etc. That way, said Clarke, "When they get out on the street, when they're almost a year old, they'll be ready."