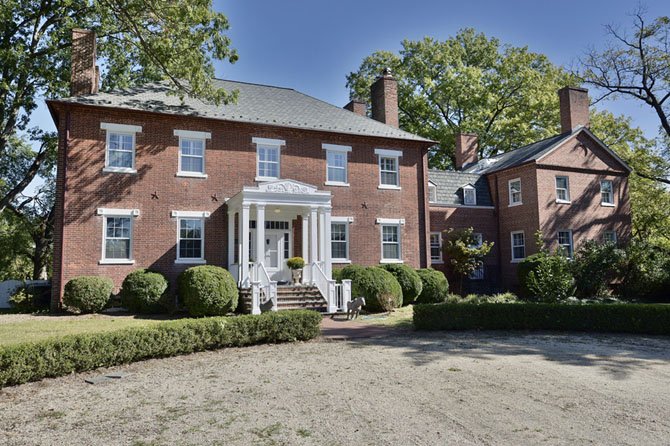 Cornwell Farm, a historic property in Great Falls, will be open to the public on Saturday, March 8, from 10 a.m. to 4 p.m.

Stories this photo appears in:

HBC Realty Group, Keller Williams Realty has announced that Historic Cornwell Farm will be open to the public on Saturday, March 8, from 10 a.m. to 4 p.m. People wanting to see the home can come on this day and take in the history and architecture all while supporting a worthy local charity. Proceeds from the day go to support LiftMeUp! Therapeutic Riding Program. For more information and questions contact Laura Smith at 571-331-7709, Info@LiftMeUp.org or Karen Briscoe at 703-734-0192, Karen@HBCRealtyGroup.com.

More than 700 people signed online petition to stop Clark Realty's plans to build senior housing on historic property.
An outpouring of opposition from the Greats Falls community quickly halted a developer's application to purchase and re-zone the historic Cornwell Farm Property on Monday, Feb. 3. Clark Realty had proposed building 39 senior living residences on 20 acres of land on and around the property. But in a matter of days, more than 700 community residents signed an online petition, titled "Oppose Zoning and Cluster Development of historic Cornwell Farm Property," and the developer withdrew its application the following week.

Cornwell Farm for sale.
Cornwell Farm, a 13.1-acre historic property located within a mile of the Great Falls Village Centre, has been listed for sale by the HBC Realty Group (Keller Williams) of McLean.