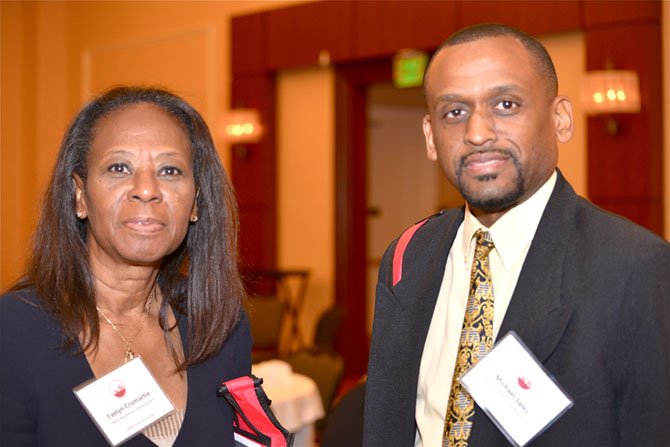 Evelyn Cromartie and Michael Sales from the NVCC Workforce Development gave their opinions of the keynote speakers. "McAuliffe definitely gave more specifics," said Sales. Cromartie wasn't too sure she agreed with, or approved of Cuccinelli's "anti-union remarks."

Stories this photo appears in:

Gubernatorial candidates speak at the Mason Inn & Conference Center.
Virginia gubernatorial candidates Terry McAuliffe and Ken Cuccinelli were the keynote speakers at the fourth annual Virginia Small Business Partnership (VASBP) Summit, hosted by Miller/Wenhold Capitol Strategies LLC at The Mason Inn in Fairfax on Friday, Sept. 20. "We are thrilled to have them join us," said Paul A. Miller, chairman of the VASBP.