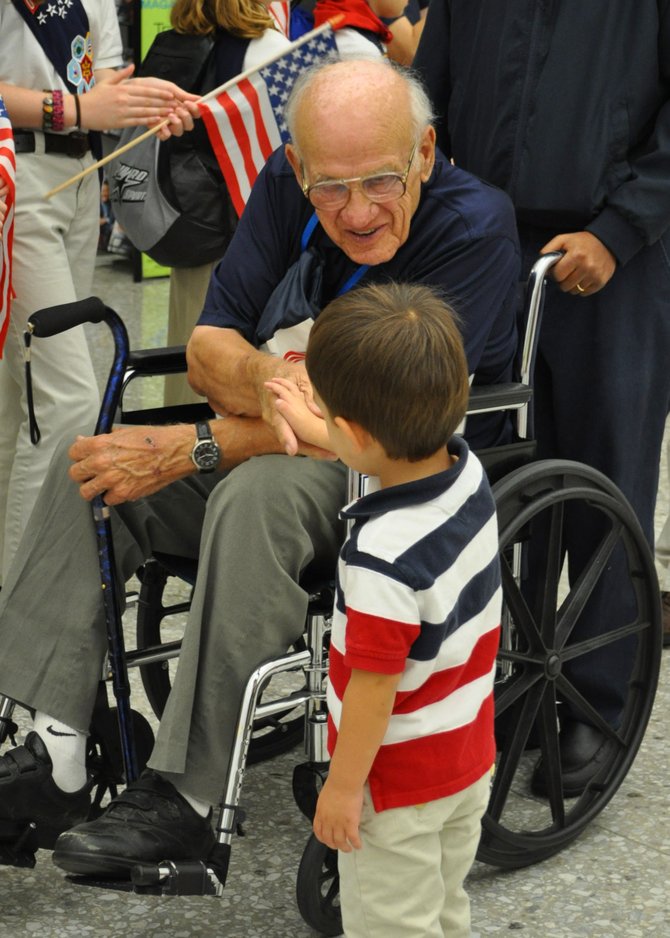 Arriving veterans shook hands with the people, especially children, in the crowd, which was around 200 strong.
Stories this photo appears in:
On Saturday, Sept. 20, mostly on the spur of the moment, I drove out to Dulles Airport to join my daughter and 4 of her children to greet WWII and Korean War veterans flown to Washington by the Honor Flight Network. My daughter had received an email earlier in the week from a home-schooling friend to invite her to the event.