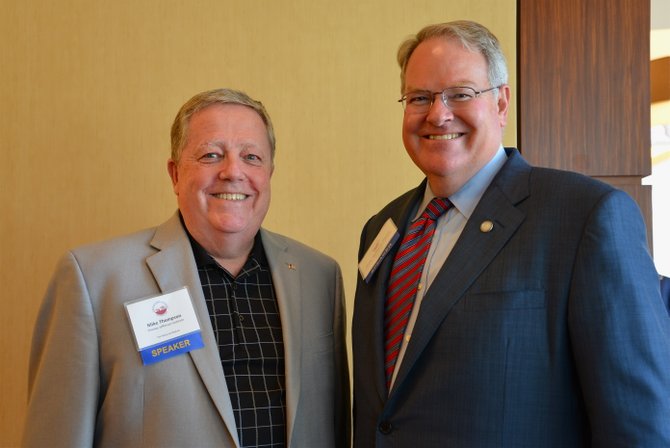 Mike Thompson, chairman and president, Thomas Jefferson Institute for Public Policy, and The Honorable William A. Hazel, Jr., MD, Virginia Secretary of Health and Human Resources, led breakout sessions on Tax Policy and Reform and Healthcare, respectively.

Stories this photo appears in:

Gubernatorial candidates speak at the Mason Inn & Conference Center.
Virginia gubernatorial candidates Terry McAuliffe and Ken Cuccinelli were the keynote speakers at the fourth annual Virginia Small Business Partnership (VASBP) Summit, hosted by Miller/Wenhold Capitol Strategies LLC at The Mason Inn in Fairfax on Friday, Sept. 20. "We are thrilled to have them join us," said Paul A. Miller, chairman of the VASBP.