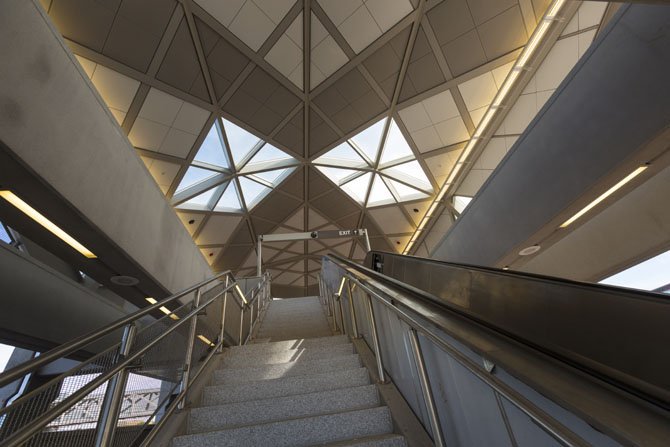 Wiehle Avenue Station: The Silver Line is a 23-mile addition to the Metrorail system.
Stories this photo appears in:

The Metropolitan Washington Airports Authority announced its concurrence Thursday with an April 9 Declaration of Substantial Completion for Phase 1 of the Silver Line Project to extend the Washington region's Metrorail public transit system. The concurrence affirms that the Phase 1 construction by Dulles Transit Partners, a construction consortium led by Bechtel Corp., has satisfied the contract requirements applicable to the project's major functional elements.