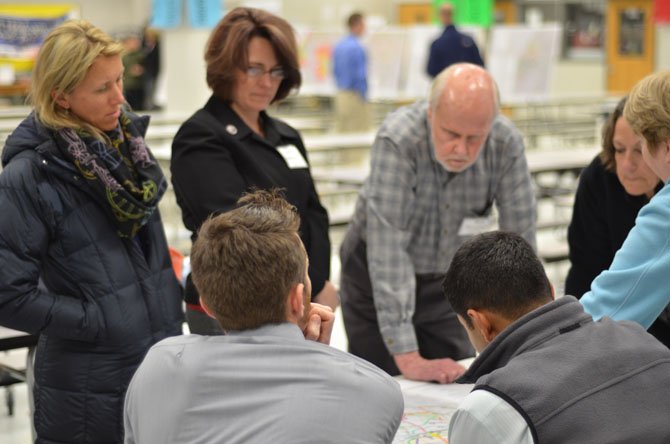 After the main presentation, the audience was divided into groups to review suggested pathways and proposed improvements. In back are Kristen Eddy, Town of Herndon Mayor Lisa Merkel, Rick Hamilton, Cindy Roeder and Kelly Westenhoff. Seated are Iain Banks and Himanshu Verma.
Stories this photo appears in:
Meetings held to gain input on pedestrian and bike facility improvements.
With the incoming Metrorail Silver Line, Fairfax County has begun seeking public input on bike and pedestrian access to Herndon's Silver Line Metro station. The first of two workshops was held at Herndon Middle School at Locust Street on March 26. The meeting was open to the public.