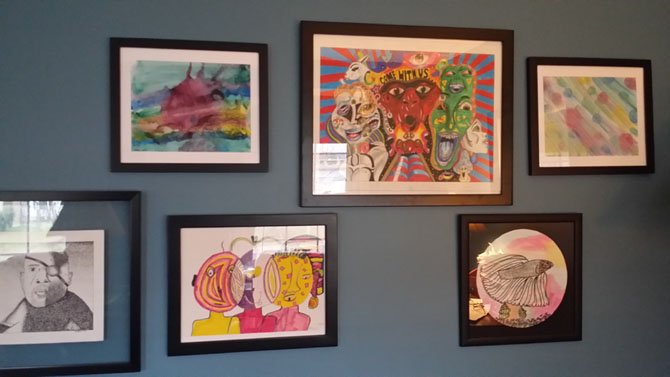 Inexpensive frames are a simple way to display a child's artwork and help eliminate clutter.
Stories this photo appears in:

Local organization experts offer tips to help with spring cleaning.
Betsy Fein found herself in the middle of a spring fling in Fairfax recently. She wasn't at a festival or involved in a new romance, but in the midst of organizing a cluttered bedroom that was littered with piles of shirts, pants, shoes and books. Spring often means renewal and local organizers like Fein are offering suggestions for clearing out winter clutter. From closets that are overstuffed with wool sweaters and down coats to kitchen drawers overflowing with batteries and appliance manuals, they offer suggestions for getting organized without getting overwhelmed.