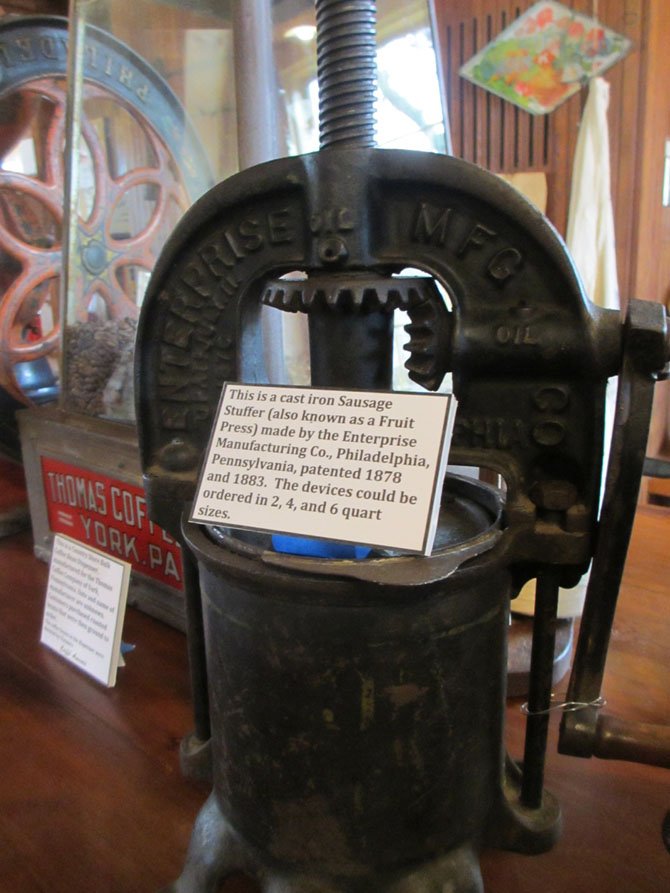 Freeman Museum's original cast iron sausage stuffer was patented in the last quarter of the 19th century.
Stories this photo appears in:

New exhibit displays artifacts and reproductions of a bygone era.
Although Freeman Store and Museum's new exhibit, History of the Country Store, opened in early March, Historic Vienna Inc. chose a sunny and warm spring day for its opening reception on April 6. A steady stream of guests filtered through the store and museum examining the artifacts and reproductions on display in the store and upstairs in the museum and parlor. The Freeman Store is listed on the Virginia Landmarks Register and the National Register of Historic Places.