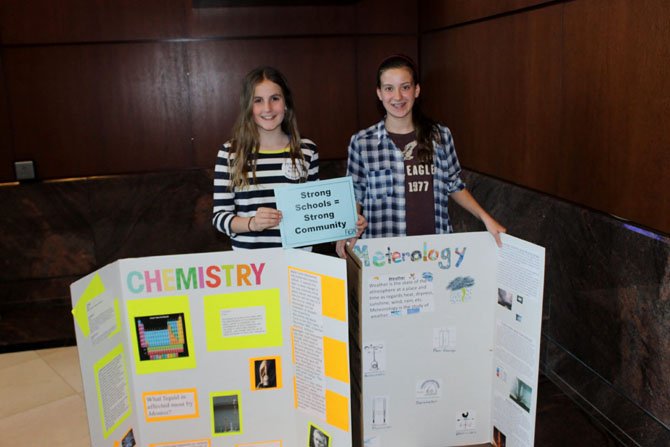 Elizabeth Mueller and Katie Zaszewski, sixth-graders at Silverbrook Elementary School, said they learn about science through worksheets and fact-memorizing, rather than hands-on science experiments. Mueller and Zaszewski spoke in favor of more funding for schools to allow for more hands-on science learning at the Fairfax County budget hearings on April 10.

Stories this photo appears in:

Nifty Fifty STEM education events continue as students advocate for STEM at Fairfax public hearings.
As part of an effort to inspire students to pursue STEM careers and to spark interest in math and science, scientists visited Fairfax County Public Schools last week to talk about their careers and to provide insight on the field.