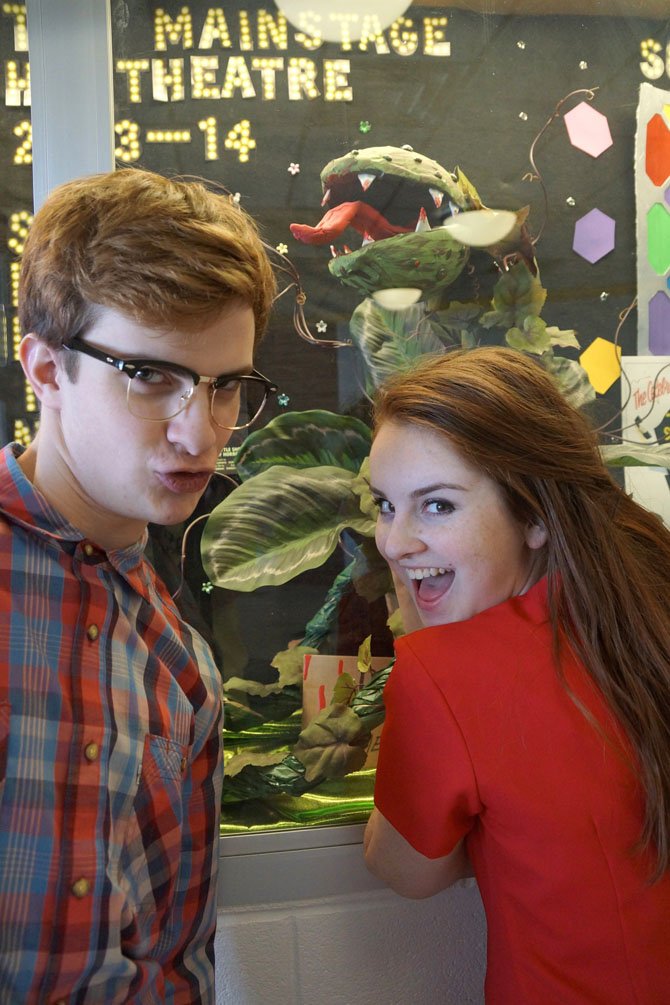 TJ Vinsavich and Samantha Dempsey as Seymour and Audrey in Westfield High's "Little Shop of Horrors."
Stories this photo appears in:

Centreville, Chantilly are also acknowledged.
In the realm of high-school theater, the annual Cappie awards are akin to professional theater's Tony awards. And during last week's unveiling of the 2014 Cappie nominations, Westfield High's production of "Little Shop of Horrors" received a whopping 14 nods, including Best Musical.

Westfield High presents "Little Shop of Horrors."
A musical about a man-eating plant is Westfield High's Cappies show for 2014. The curtain rises on "Little Shop of Horrors" May 2-3 and May 9-10 at 7:30 p.m. and May 4 at 2 p.m.