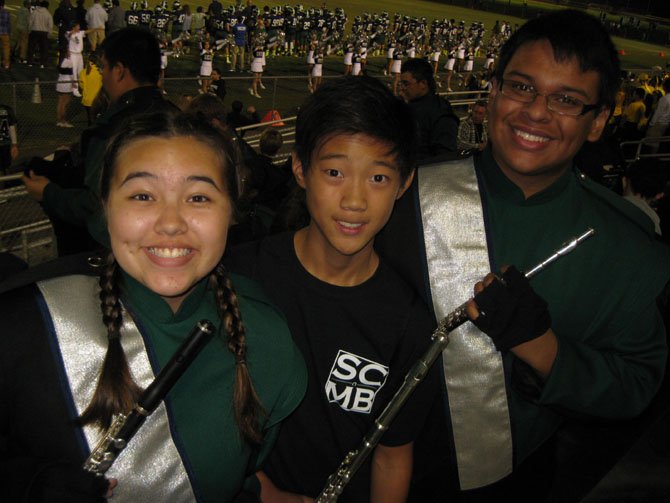 Erica Townsend, 10th grade, Jonathan Ahn, eighth grade, and Steven Mendoza, 12th grade.
Stories this photo appears in:

High-school and middle-school musicians perform pep tunes together.
South County High School Marching Band has a great mentoring program. During home football games, 72 musicians perform pep tunes along with 25 eighth-graders—tunes like "The Hey Song," "Iron Man," and "Living on a Prayer." "Being in the band is hard work, but it's fun," said Marching Band Coordinator Gina Bartel, whose two sons, Kody, 16, (trumpet) and Ethan, 13, (chimes) are musicians in the band. Her husband is Randy Bartel of the Crosspointe community.