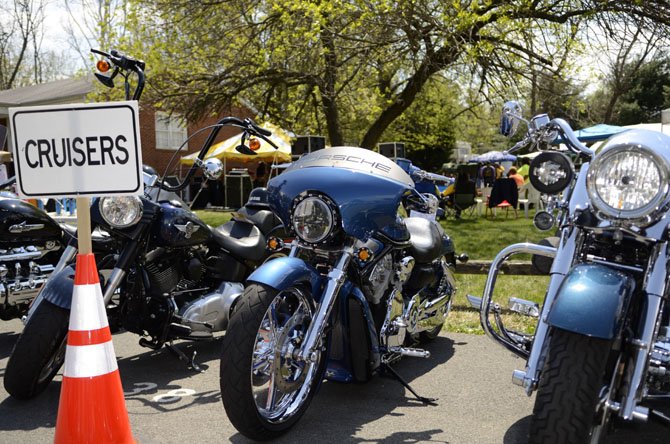 Mid-sized cruiser motorcycles were lined up to show off detailed paint schemes and chrome.
Stories this photo appears in:
Motorcycle and car enthusiasts from all over Virginia and as far away as New Jersey came to Vienna on Saturday, April 26, for the 12th Buffalo Soldiers Motorcycle Club of Northern Virginia picnic with a motorcycle and car show. Chapter President Kevin Harris said the annual event, as well as the club itself, promotes recognition of the contributions of the African-American soldiers of the U.S. Army's 9th and 10th Cavalry Regiments from 1866 to 1944 nicknamed "Buffalo Soldiers" by Native Americans during the Indian Wars.