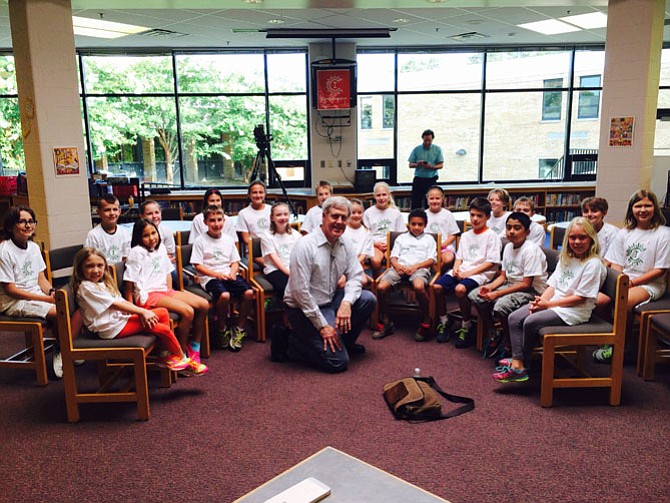 Steve Sasson, the inventor of the digital camera, poses for a photo with participants of Camp Invention held Aug. 7 at Fort Hunt Elementary School. Sponsored by the U.S. Patent and Trade Office and the National Inventors Hall of Fame, Camp Invention is a nationwide program focusing on STEM skills, creativity and innovation.
Stories this photo appears in:

Inventor of digital camera visits Camp Invention.
Steve Sasson was just 25 years old and beginning to work his way up at the Eastman Kodak Company when he got an assignment from his supervisor: build an electronic camera using a charge coupled device. The result — U.S. patent number 4,131,919 — earned Sasson induction into the National Inventors Hall of Fame for what is known today as the digital camera.