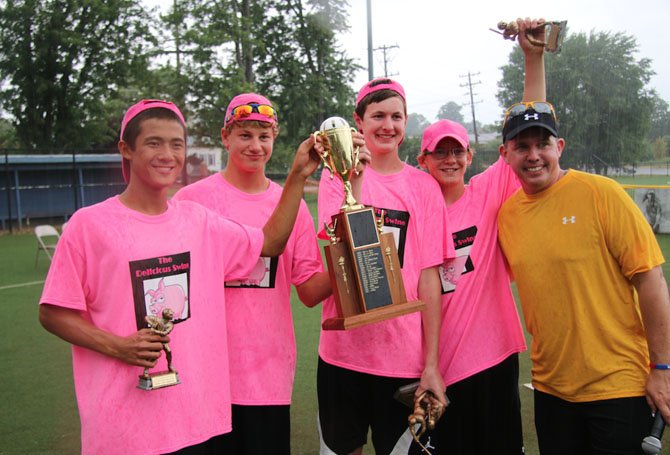 The 19th annual Wiffle ball World Series raises over $40,000 for local families in need of medical support who have been affected by cancer. First time participants, Delicious Swine (Jacob Han, Lee Morrison, Max Kolasch and Spencer Dols) take home the Bedell Cup.
Stories this photo appears in:

The Northern Virginia Wiffle Ball World Series raises $40,000.
The charity event was sponsored by the 2 Young Foundation [2YF], an organization dedicated to raising money for the fight against brain cancer, and Van Metre Homes.