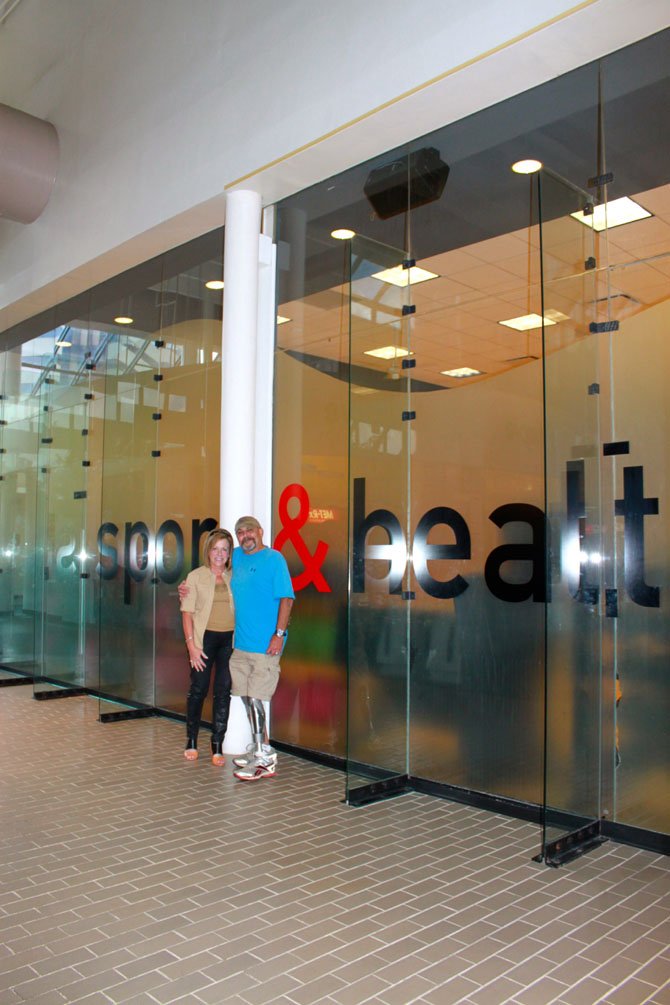 Renie Freedman and Harry Freedman. Super H 5k was started by Harry Freedman after an accident left him learning how to walk again.

Stories this photo appears in:

Harry Freedman wear his baseball cap low over his eyes. He speaks quietly, recounting the accident that made him start a 5K eleven years ago. It was just another day of work for him at Auto Recyclers of Leesburg until an 18 ton front loader backed up onto him, crushing his leg.