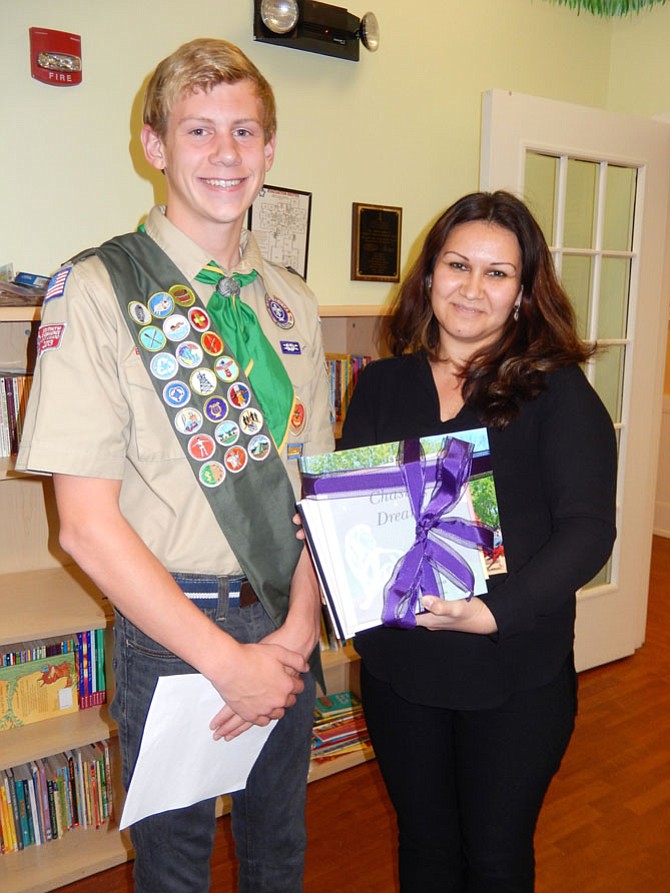 Boy Scout Garrett Anderson created the books for the children at the Katherine Hanley Family Shelter. (From left) are Anderson and shelter's community coordinator Nurjan Ahmedova in the shelter's playroom.

Stories this photo appears in:

Scout donates original works to Hanley Shelter.
Eagle Scout projects are all about helping people, and Garrett Anderson's project certainly fits the bill. Thanks to his efforts, children staying at the Katherine K. Hanley Family Shelter now have 11 new and original books to read and enjoy.