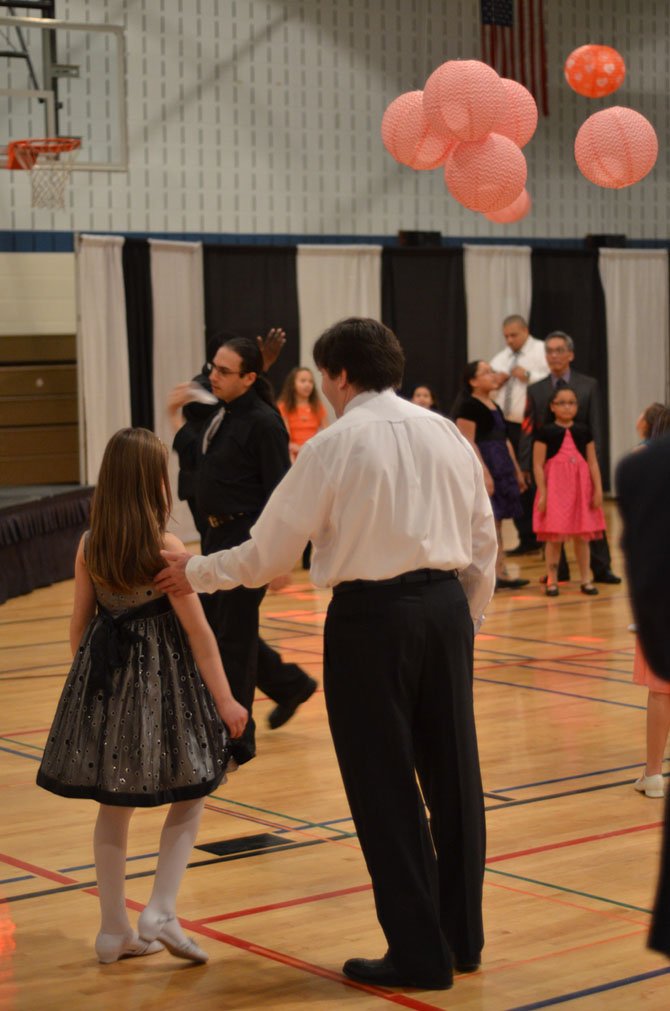 Ron Stoops, resident of Reston, with his daughter at the annual February Father Daughter Dance at Herndon Community Center.
Stories this photo appears in:

Fathers and daughters enjoy special night at Herndon Community Center.
The evening of Saturday, Feb. 1, Herndon Community Center was host to the 6th annual Father Daughter Dance at the gymnasium room. Operating the DJ table was Aaron Hahn, owner of Basement Media Productions. The focus of the event was dance to popular music. Songs ranging from "Cotton Eyed Joe" to "Gangnam Style" were broadcast during the night. Appetizers and drinks were also served.