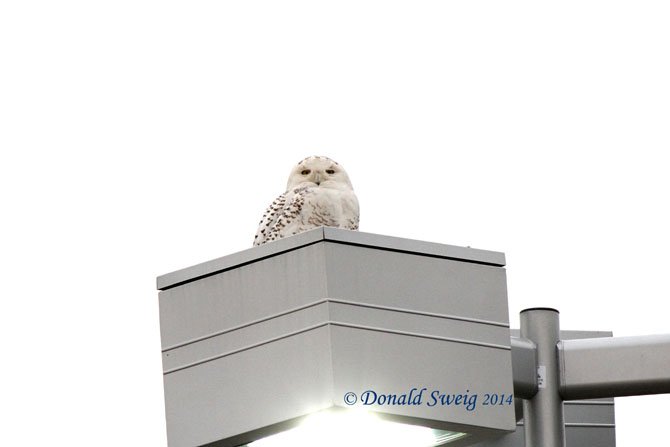 A Snowy Owl settled on top of a parking lot light near Springfield Mall, where it delighted onlookers for several weeks last month.
Stories this photo appears in:

"Snowy Owl at Springfield Mall," the subject line read on the Virginia Society of Ornithology's birding hotline, on Feb. 4. The winter of 2013-2014 had seen an unprecedented irruption of Arctic Snowy Owls into the mid-Atlantic states. Dozens, or hundreds were being seen from Maine to the Carolinas, and even one in Florida. Mostly they showed up on Atlantic barrier islands, or at airports (two were seen at Washington National Airport) which look like their native tundra.