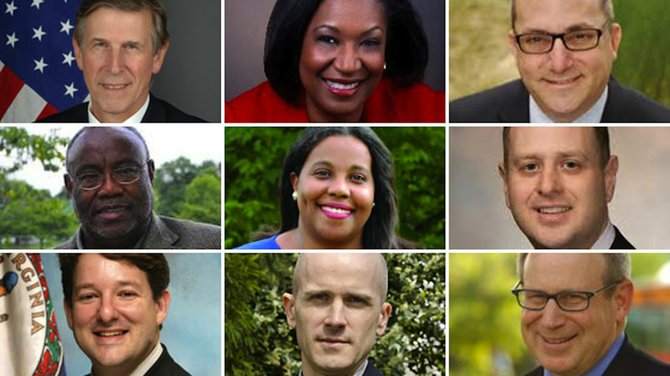 Top row: Don Beyer, Lavern Chatman, Adam Ebbin; middle row: Bill Euille, Charniele Herring, Patrick Hope; bottom row: Alfonzo Lopez, Bruce Shuttleworth, Mark Sickles.
Stories this photo appears in:

Race to replace Jim Moran is expected to be competitive and expensive.
It's been three weeks since longtime U.S. Rep. Jim Moran (D-8) announced that he would not be seeking a 13th term in Congress, opening up an epic primary fight that is now starting to take shape.