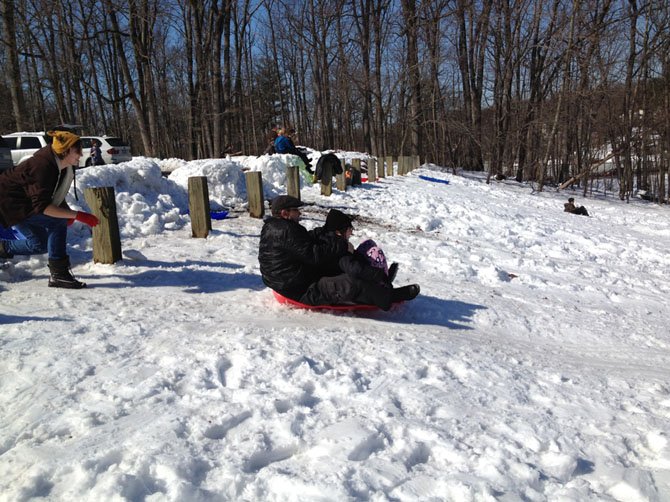 Families spend the snow day on Friday afternoon sledding on the hill beside the Children's House Montessori School on Wiehle Avenue in Reston.
Stories this photo appears in:

Fairfax County residents took shelter as over a foot of snow shutdown power, school, and roads.
Northern Virginia residents took shelter from a snow storm that began the evening of Wednesday, Feb. 12 and lasted until the Thursday night. Fairfax County felt the lasting effects well into the weekend, with schools unable to clear parking lots and county offices closed through the weekend. Governor Terry McAuliffe declared a state of emergency Tuesday, Feb. 11, giving state authorities and utility companies time to prepare for the storm.