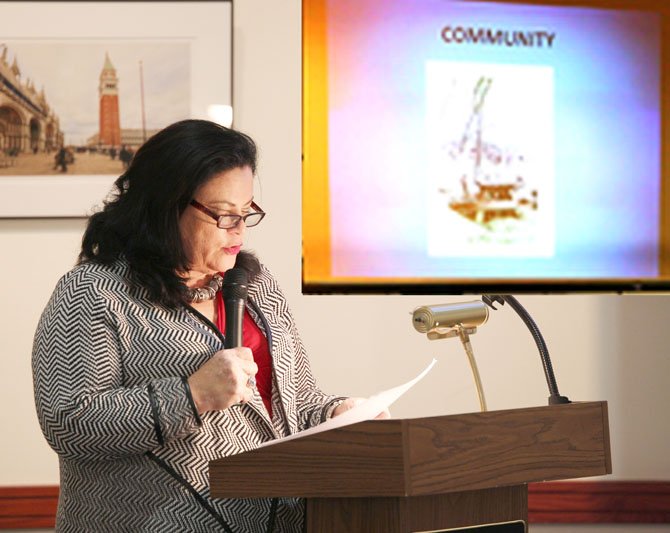 Marion Dobbins focused her masters thesis research on the local African-American Community.
Stories this photo appears in:

Uncovering the building blocks of African-American community in Fairfax County in the Post-Civil War Era.
The Great Falls Historical Society (GFHS) February program featured "micro historian and ethnographer" Marion Dobbins as guest speaker. As a "micro historian" Dobbins focuses on a narrow spectrum of history concentrating on community and contributions of African Americans in Fairfax County. Dobbins presented original research on the Great Falls African American community and surrounding areas. Her research challenges conventional paradigms about the formation of community and reveals new contributions from "connected" African American communities within Fairfax County.