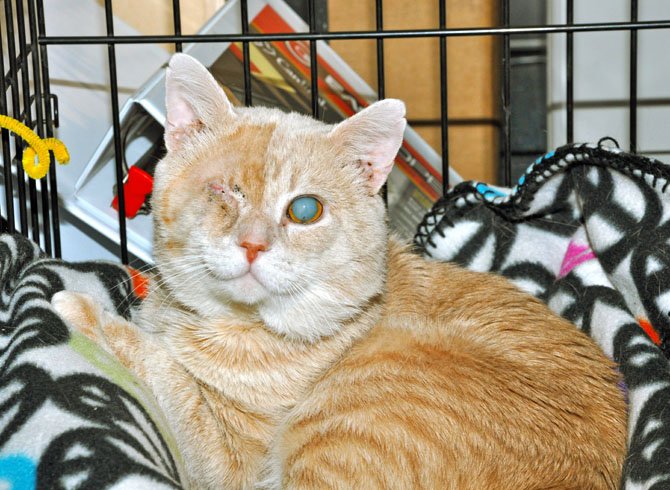 In the midst of record cold temperatures in February, Arrow, was found wandering near Ballston Mall. After being brought to AWLA by an area resident, it was determined Arrow was blind, with his right eye shrunken and a dilated pupil and lens opacity in his left. The results of his x-rays showed Arrow had at least 20 BB gun rounds or shotgun shell fragments in his head and more than 80 throughout his body. Arrow has recovered from surgery. His painful right eye has been removed and while his left eye remains, the retina is completely detached and has a cataract. He was adopted Friday, March 7. After hearing of Arrow's ordeal, 9Lives cat food offered to donate a month supply of food to the shelter in Arrow's honor.
Stories this photo appears in:

Funds will expand facility for cats and small animals.
Animal Welfare Leagues animals getting a new home.