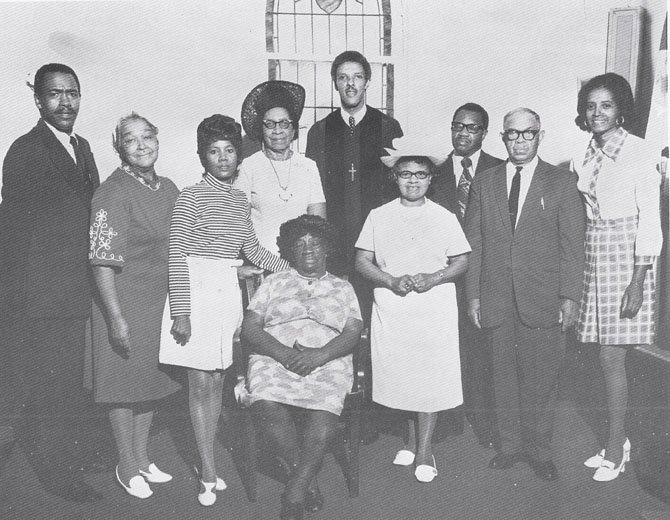 Deloris Evans, pictured on the right, founded the Esther Honesty Scholarship Committee in 1963. The scholarship awarded college funds to young members of Shiloh Baptist Church in McLean. The Scholarship Committee still exists today. The late Pastor Roger V. Bush is pictured in the center back.

Stories this photo appears in:

Longtime resident reflects on life in McLean and Vienna during uncertain times.
Deloris Evans remembers the excitement of riding the bus with students from The Madeira School. She was thrilled because they were going to see Franklin D. Roosevelt's 1941 inauguration parade. She was also delighted because this was her father's bus. He was the chauffer for Lucy Madeira, head and founder of The Madeira School. And for this event, he was given permission to bring his young black daughter onto a bus full of white students to see the historic parade.