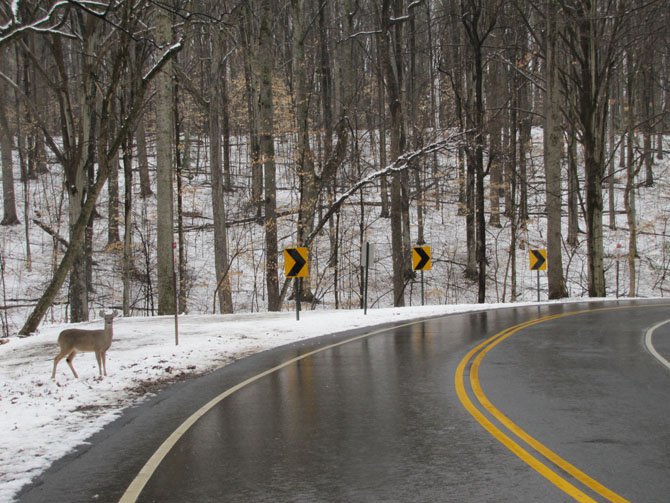 In 2012 in Montgomery County, there were 2,019 deer-vehicle collisions serious enough to report to police. One proposal to reduce the deer population is to expand the area open to bow hunters.

Stories this photo appears in:
Archery hunters to use bow and arrows 50 yards from homes?
Bill MC 5-14 is just one of the hundreds of Bills that Maryland's Delegates and Senators will debate when the 434th session of Maryland's General Assembly convenes at noon on Jan. 8, 2014 in Annapolis.