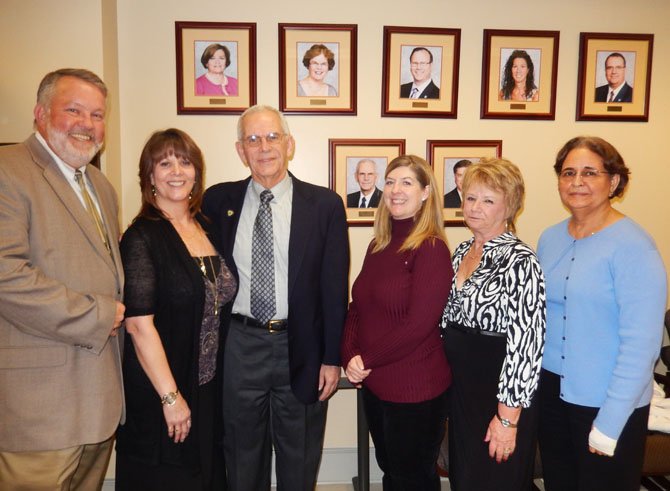 From left are former Fairfax Deputy Treasurer Jeff Barbour, Teresa Casper, Steve Moloney, Marie Carrera, Joyce Hall and Kusum Singh. (Casper, Carrera, Hall and Singh were on Moloney's staff).

Stories this photo appears in:

Moloney reflects on his 31-year career.
Before Steve Moloney started college, his dad advised him to take business and accounting — something he could use in a future career. "I think he wanted me to spend his college money well," joked Moloney.