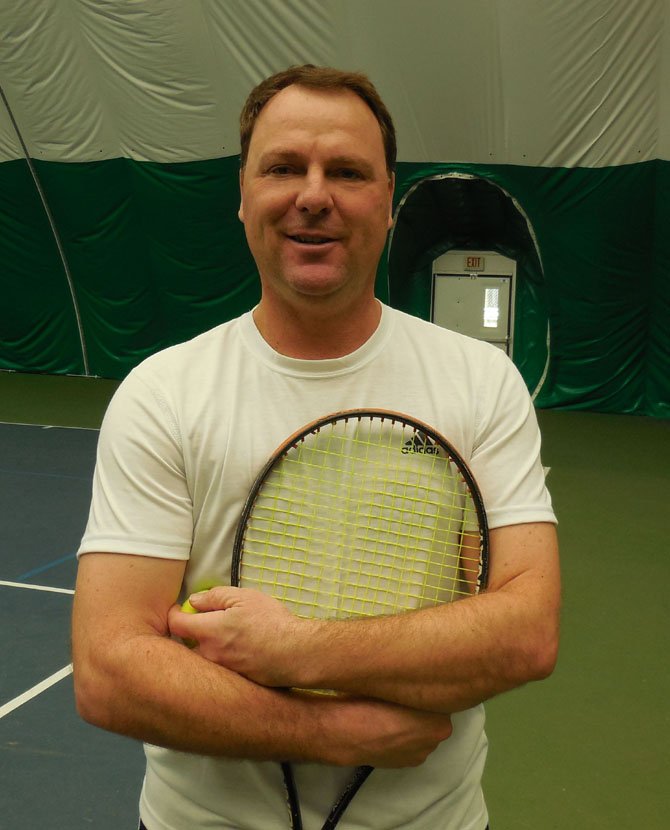 Jim Shepard
Stories this photo appears in:

Tennis Comes Alive with 'T&T' and 'Live Ball' Clinics
"Smash that ball! Put it away! Finish the point! Move your feet! Get your racquet back up and ready for the next shot!" Participants pant, sweat drips — the game is on and players are striving to improve. Balls fly across the net as players hit ground strokes, volleys and overheads. Pros holler tips, instructions and commands — encouraging players to move more quickly and hit more solidly.