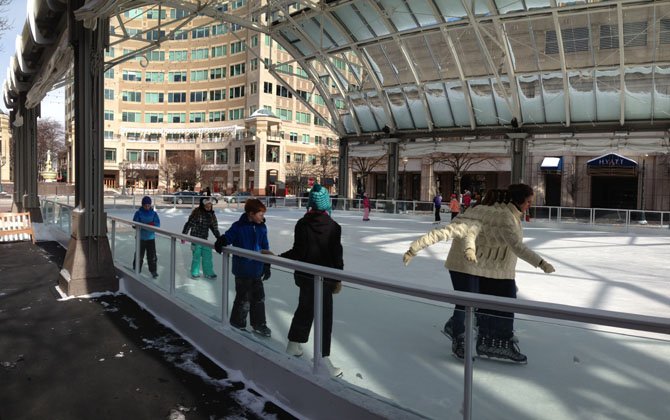 Despite the cold weather, families emerged from indoors for an afternoon of fun at the Reston Ice Rink.
Stories this photo appears in:

With Fairfax County Public School off for most of the week, residents skate at ice rink.
Reston residents seemed to enjoy some time off after Northern Virginia was hit with about six inches of snow on Tuesday, Jan. 21. With Fairfax County Public Schools and many offices closed from Tuesday to Thursday, Fairfax County residents were able to take a few days off to rest. Most stayed in on Tuesday, as roughly six inches of snow came down and covered the roads.

Try these fun ideas for food, fun and entertainment around Reston during the colder months.
Just because it's cold out doesn't mean resident have to stay indoors. Reston has much to offer for families during February and March, with everything from plays, musical performances and art workshops to new restaurants and wine tastings at Reston Town Center. Here are some ideas to get started: