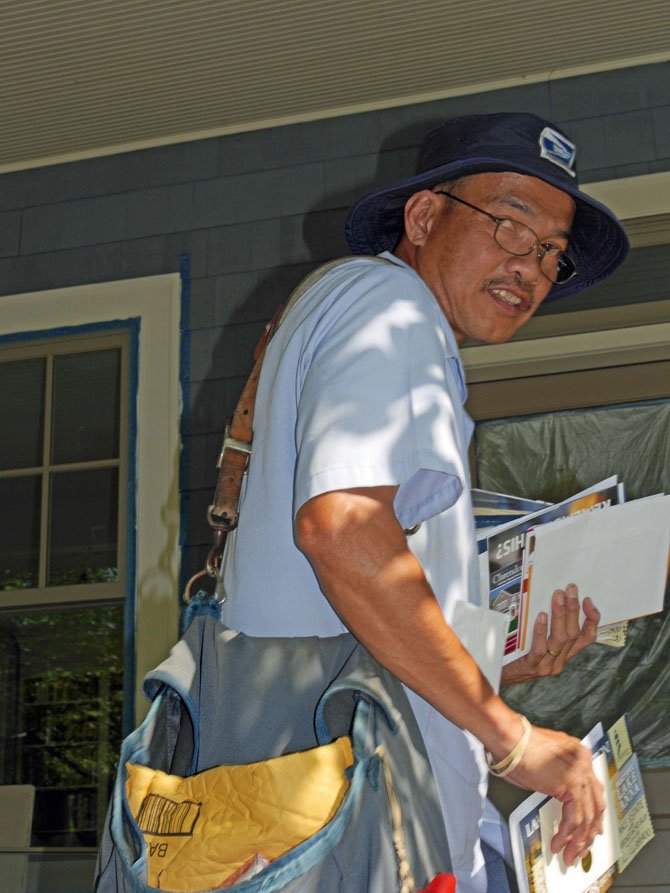 On a sweltering June day, Mario Viray begins his route of 400 delivery units in a shady block in the Rosemont area of Alexandria.
Stories this photo appears in:
Mario Viray had already been at the post office for almost two hours pulling down the mail, which is sorting the first class mail into his 400 metal dividers with addresses. This constituted his delivery units for Route 105 in Rosemont.