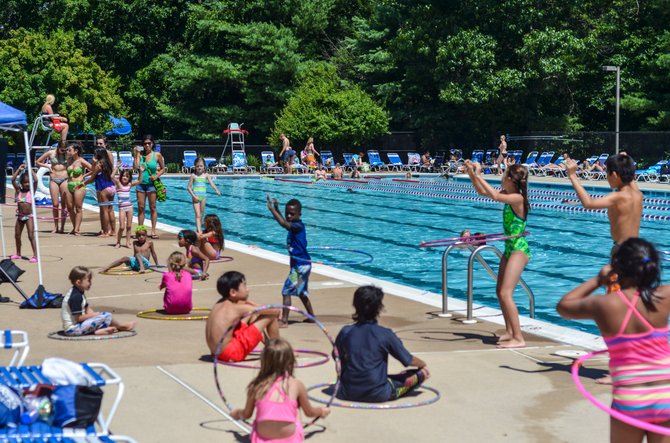 Lake Newport Pool is the Reston Association's largest outdoor pool, and hosted a 4th of July party. This was just one of many summer events scheduled at Reston pools.
Stories this photo appears in:

Reston Association holds 4th of July party and other events.
The afternoon on July 4 there was a community party at Lake Newport Pool in Reston.