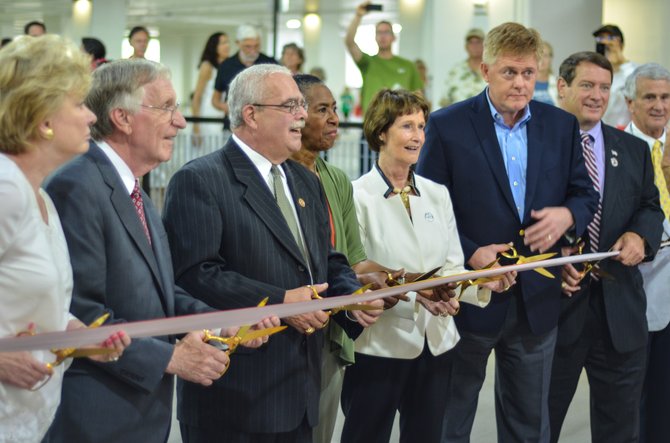 Virginia state senator Janet Howell, Del. Ken Plum, US Congressman Gerald Connolly, Supervisor Cathy Hudgins, Chairman for the Fairfax County Board of Supervisors Sharon Bulova, Supervisor John Cook, Supervisor Pat Herrity, and Del. Tom Rust prepare for the ceremonial ribbon cutting at the Wiehle-Reston East garage held on July 19 in Reston.

Stories this photo appears in:

Fairfax County holds open house at Reston garage.
Fairfax County held an open house at the Wiehle-Reston East Garage on July 19 to show potential Metro riders access and parking options.